Post by lotsoffreetime on Jun 13, 2018 18:42:42 GMT -5
After we lost Tiana almost two years ago, our home was never the same. Silly to say, but 4 dogs just didn't seem right. Harold and I were too used to putting out 5 bowls, counting out 5 cookies, counting 5 dogs when they went in and outside...not to mention calling her name.
So, when a string of puppers came up for adoption as bounces last fall, all in a matter of 4 days, we figured Tiana was giving us a sign, that it was time to heal our hearts and move on. On October 29th we brought home Night Kansas, a 7 year old gentleman. He settled beautifully into our home right away, with no problems. Even Willy loves him! Such a lovely boy, so snuggly, loved our kitties and the Quints, adopted our stuffed animals, slept with his head on my shoulder all night, and you cannot sit on the couch without him lying on your lap. We renamed him Oliver, as in Disney's "Oliver and Company", to keep with our Disney theme.
meet Oliver...the newest Quint...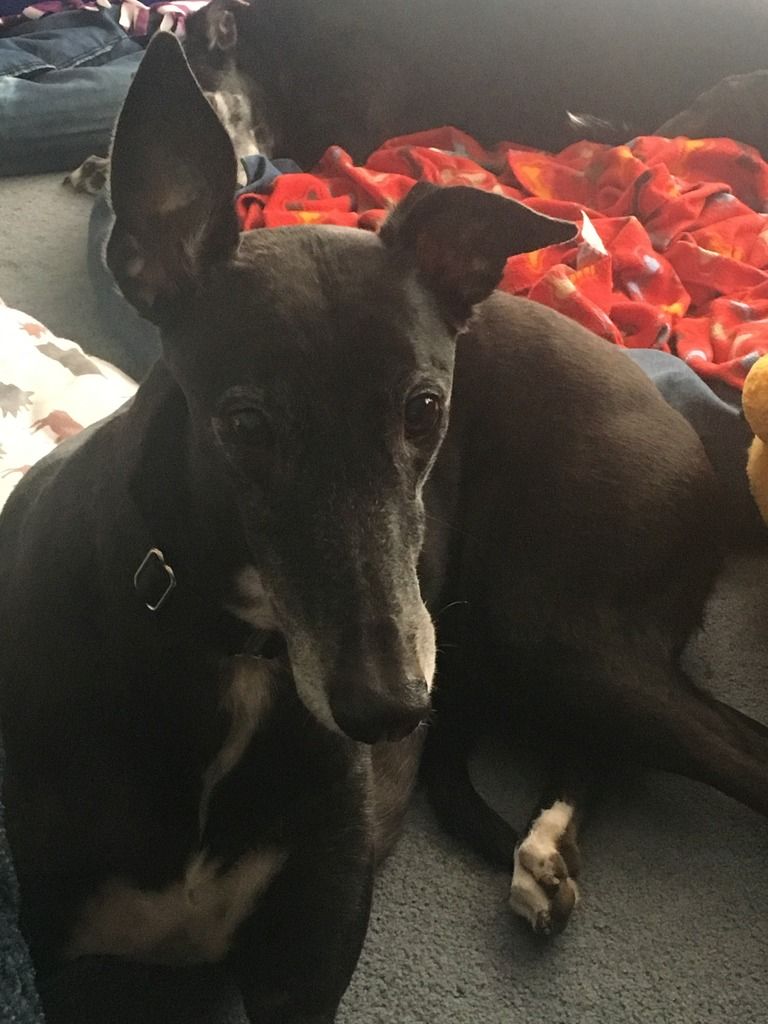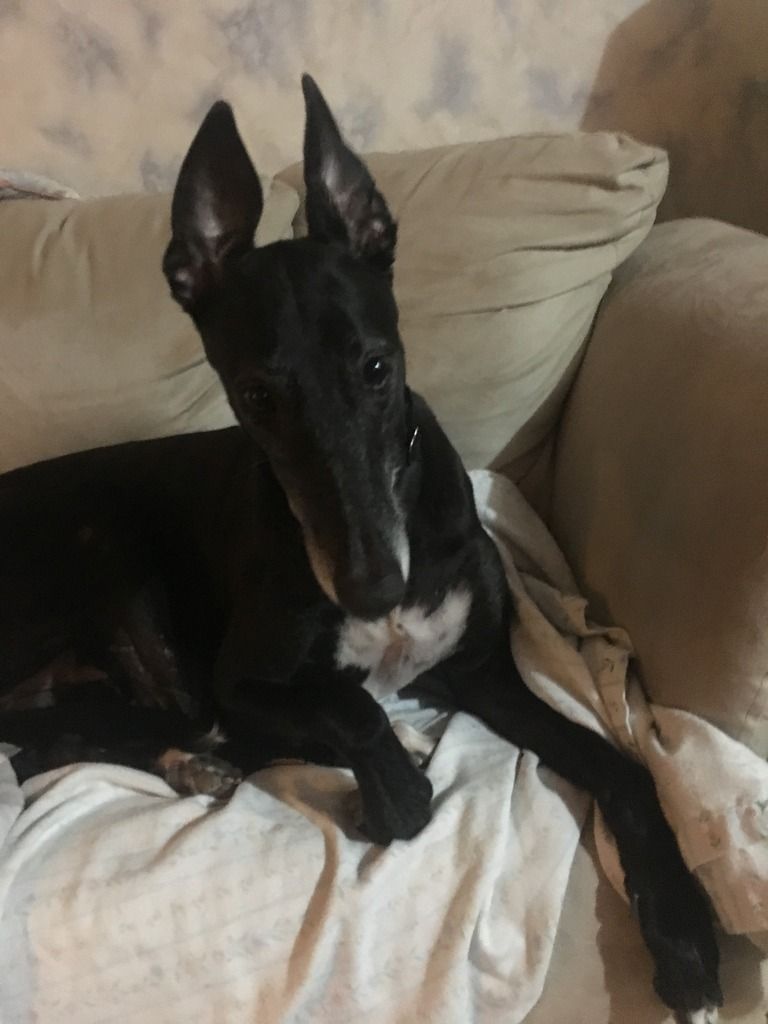 And then we fostered....Lord help us. Now, We studiously stayed out of the GRA barn for a reason. You just knew a dog was coming home with us. Heck, someone was walking one past us and THAT one tried to come home with us! I knew fostering was a mistake. Harold didn't even get her into the back of the truck before he decided to adopt her. And now we are 6, as of March 2018. Her name is Eva (from Disney's WALL-E), racing name Canaan Blizzard. A 2&1/2 year old bundle of fun fun fun. The seniors aren't quite sure what to do with her. But they do like her, and she is fitting in very well. Honestly, she is very much like Tiana was when she wasn't so scared...devilish, playful, ambushing us in the yard, she roaches all day when she isn't playing...we are quite simply, in love. And, with a house full of 10 and 11 year olds, maybe having Eva around is what we needed as we move forward now.
Please welcome Eva...rounding out our 6-pack....(feel free to laugh at us now...we all knew it would happen one day!)